KEEP IT TOGETHER
Routing around in your changing bag for you mat, wipes and extra nappies while your baby is not so patiently waiting is never a fun task. That's why we have created the ideal solution for keeping all you need for baby changes all together while ensuring everything you need is easily accessible.
You can now store everything needed for baby changes, all in one place. The external pockets hold nappies and creams, while the built-in wipes dispenser makes it easy to access baby wipes whilst using this change station, or when you just need a quick clean up after snack time.
TIME FOR A CHANGE
This change station was uniquely designed to ensure one handed use is a breeze. Simply open the velcro tab and give it a shake. By keeping all your baby changing essentials at the top you have no heavy winged pockets to contend with. We've also made sure it's just as easy to fold back up again.
The changing mat has an organic cotton lining and memory foam padding to give your baby the ultimate in comfort. The mat is removable and machine washable, so you don't have to worry about spills and stains.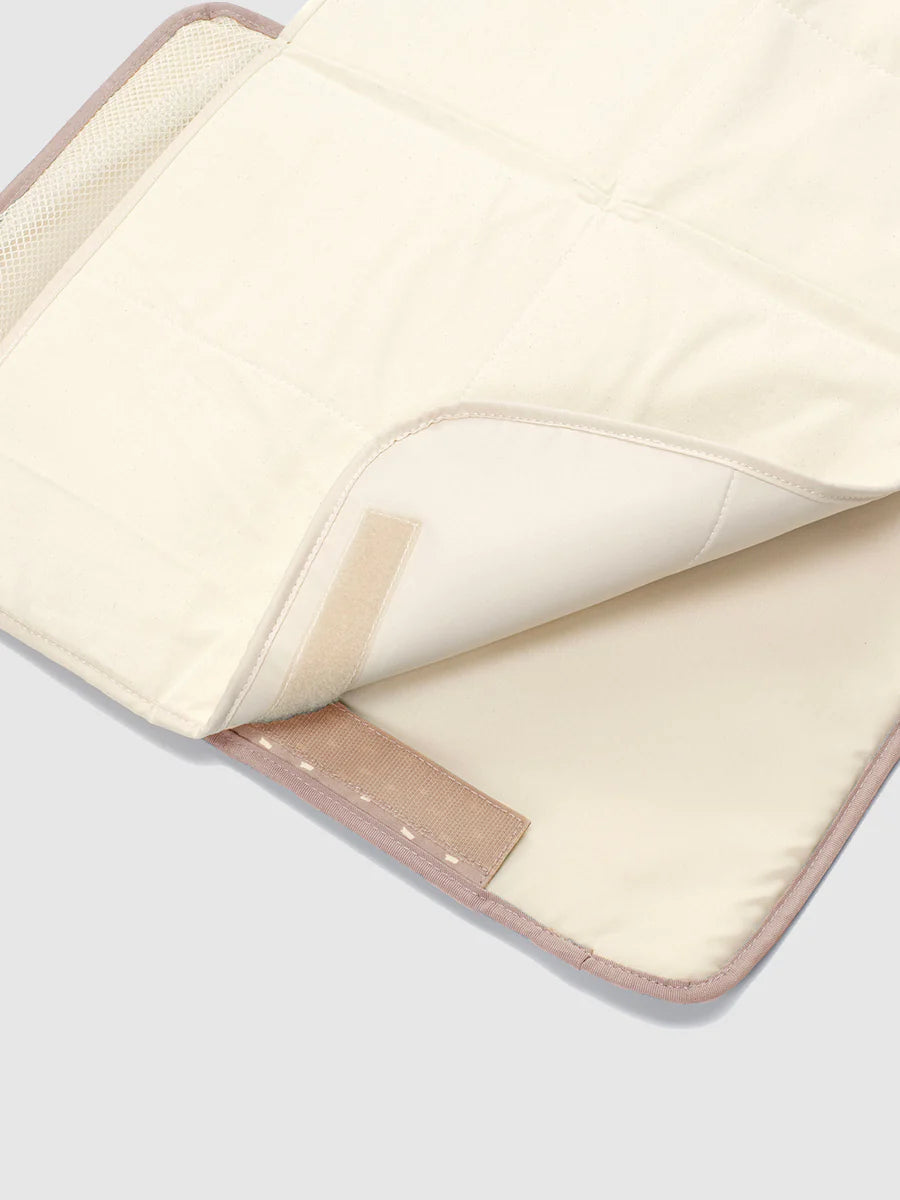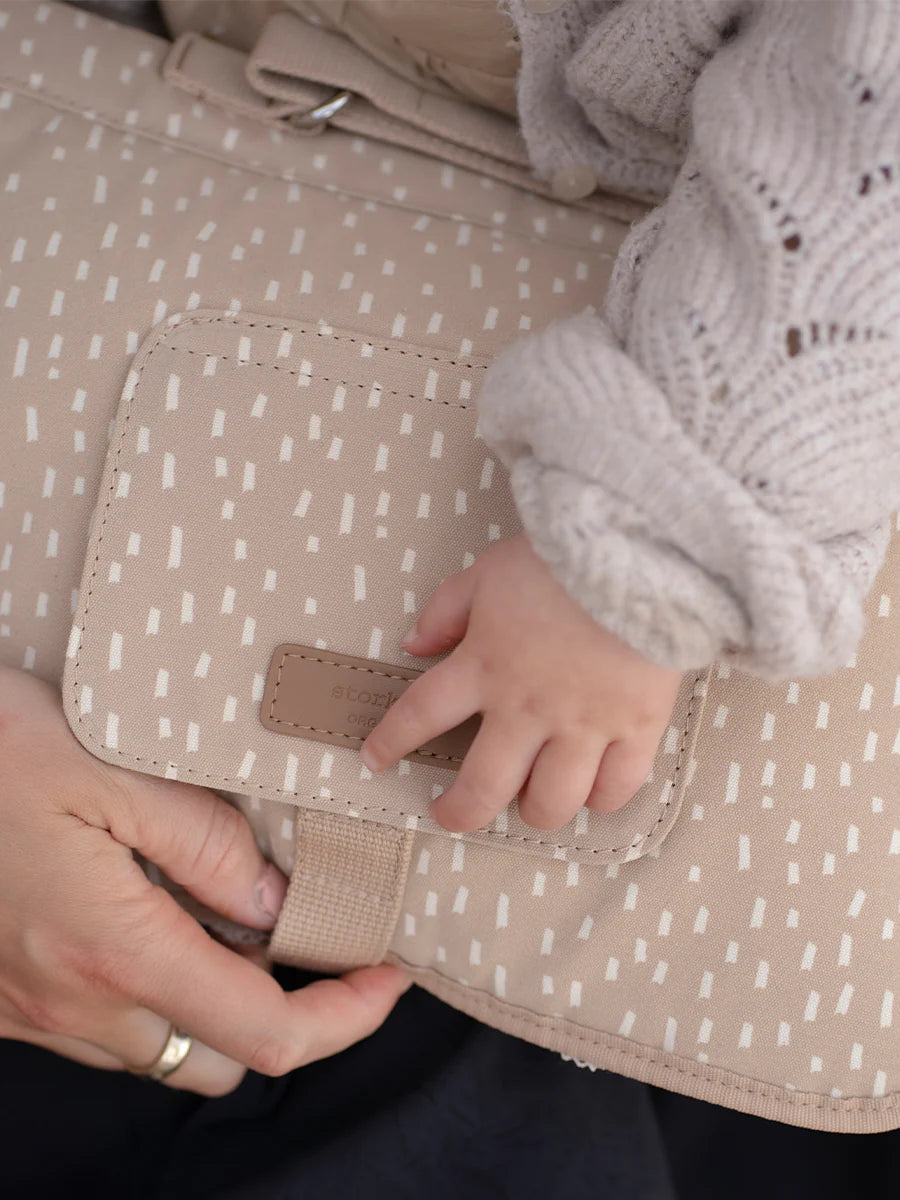 STROLL WITH IT
The handy top handle is not only useful to quickly grab your change station out of your changing bag, it also has a sturdy velcro fastening  that can be used to attach to your stroller bar. Perfect if you're on a quick trip out and don't need your whole changing bag, or if you changing bag is already full to the brim.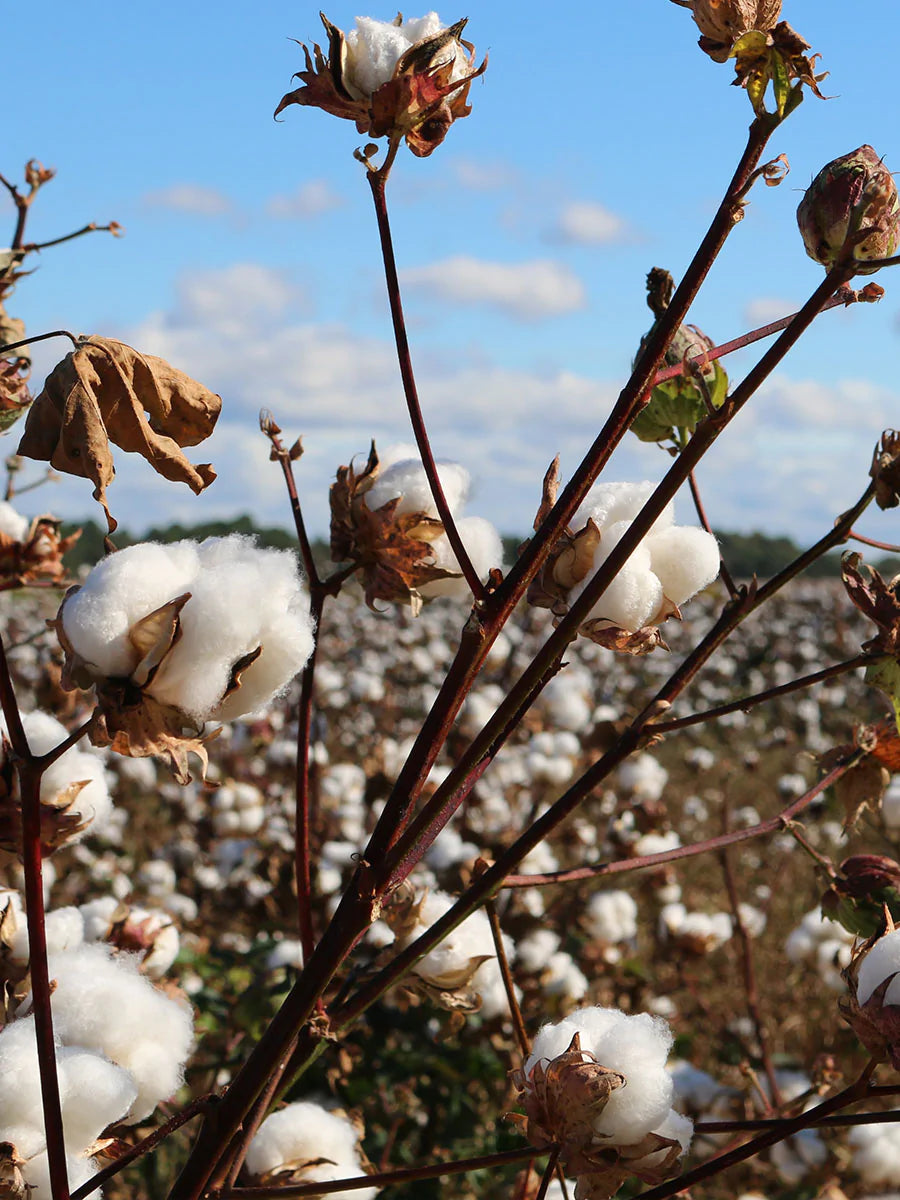 ORGANIC COTTON
We have ensured our cotton supply chain is free from malpractice, the raw cotton is picked in the US on farms that adhere to strict ethical and sustainable processes. No harmful chemicals are used in its manufacture, making it kinder to our earth and safer for the environment.
FREQUENTLY BOUGHT TOGETHER