ALL READY TO GO
Our changing bags come already equipped with unrivalled accessories including: a generously sized changing mat with pockets to keep nappies and wipes close to hand and an insulated bottle holder/ snack bag made in the same tough and hardwearing material as your bag; perfect for bottle feeding and beyond.
The Hero also comes with built-in stroller attachments via the clips on the backstraps.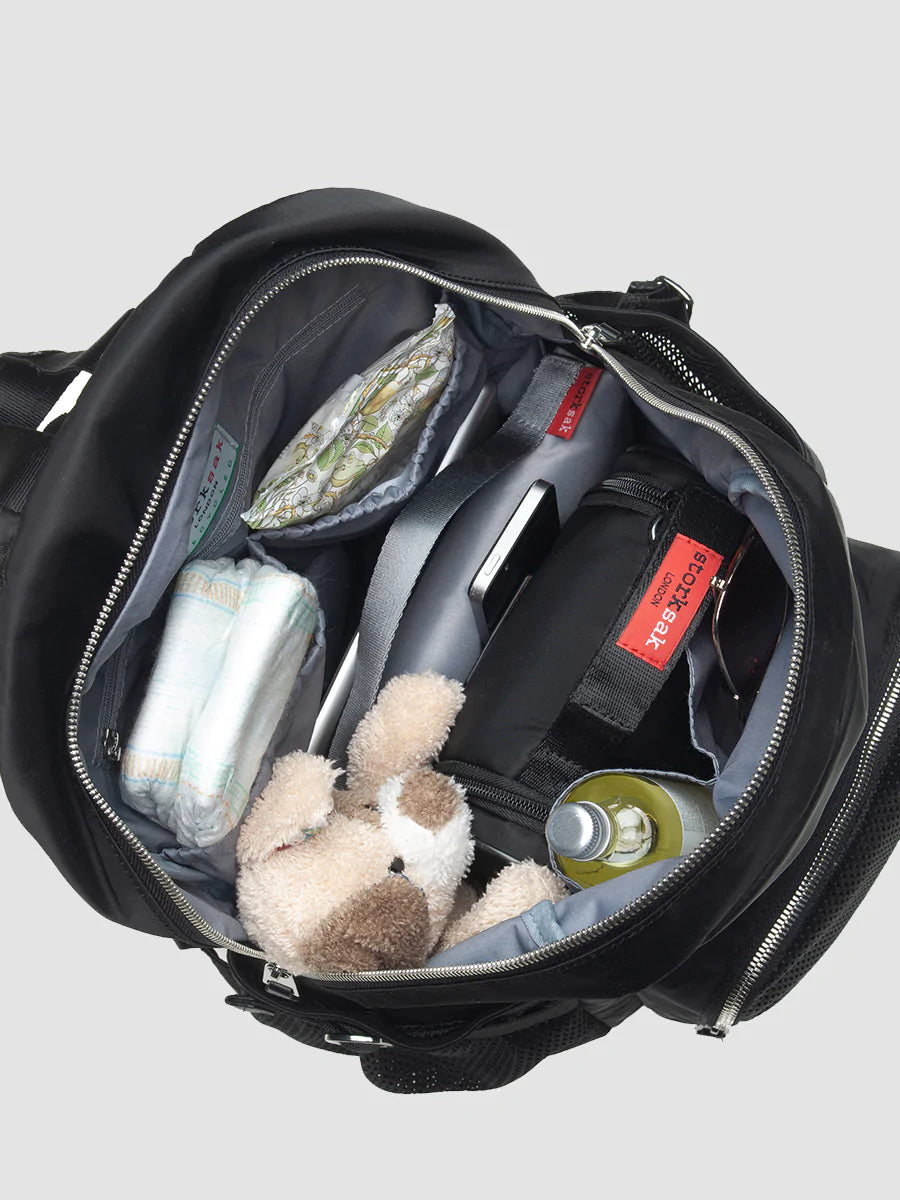 SMART STORAGE
Eight internal and external pockets, positioned just where you need them. Including two adjustable side bottle pockets, perfect for storing bottles or snacks, and an easy access front zipped pocket for your valuables.
Our expert changing bag knowledge allows you to rest assured you are perfectly prepared for anything your day can throw at you.
PUMP IT UP, PACK IT IN
Our Hero comes with a cleverly designed lower compartment. This compartment has it's own zipped opening for easy access. The ultimate in organisation.
The lower section also has a laminated, water-proof and fully wipe clean lining, making it perfect for storing breast pumps or dirty clothes as it's so easy to clean.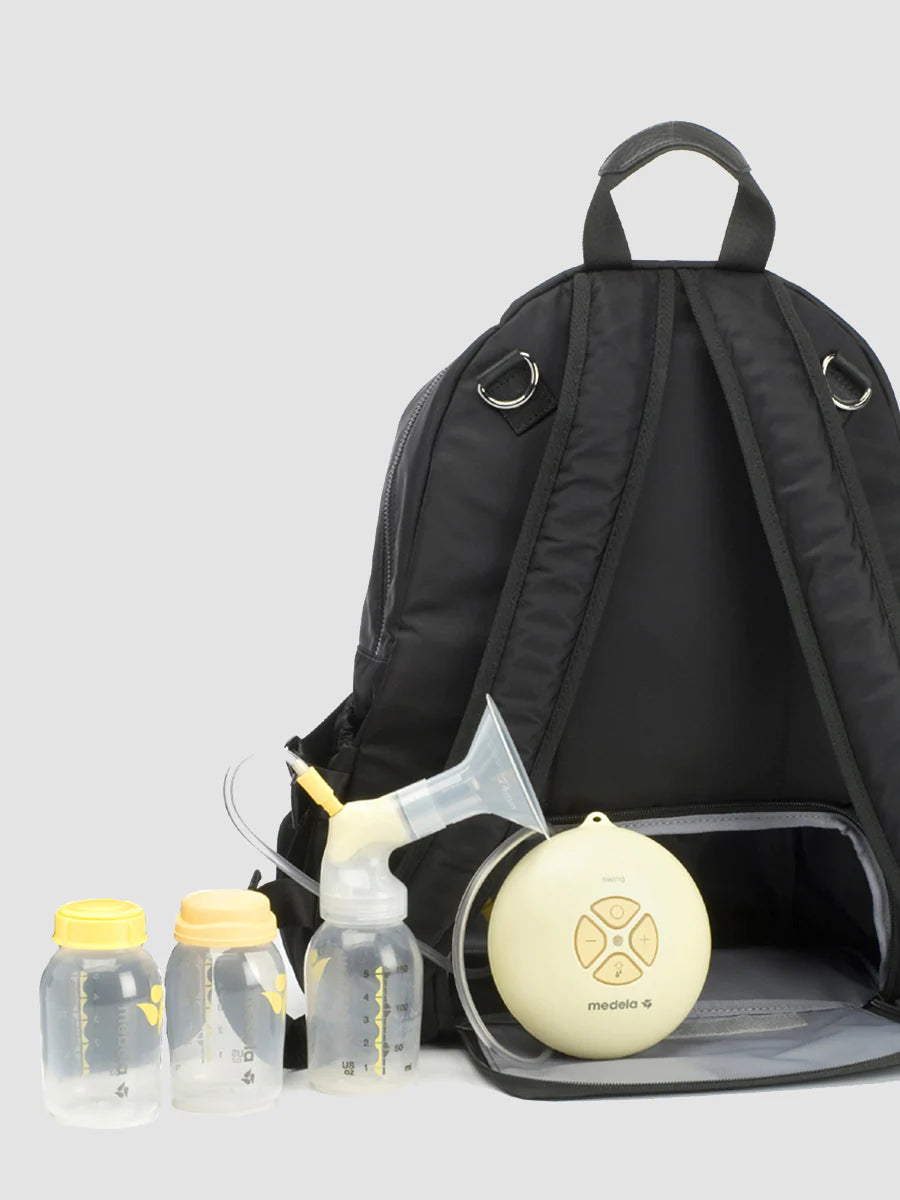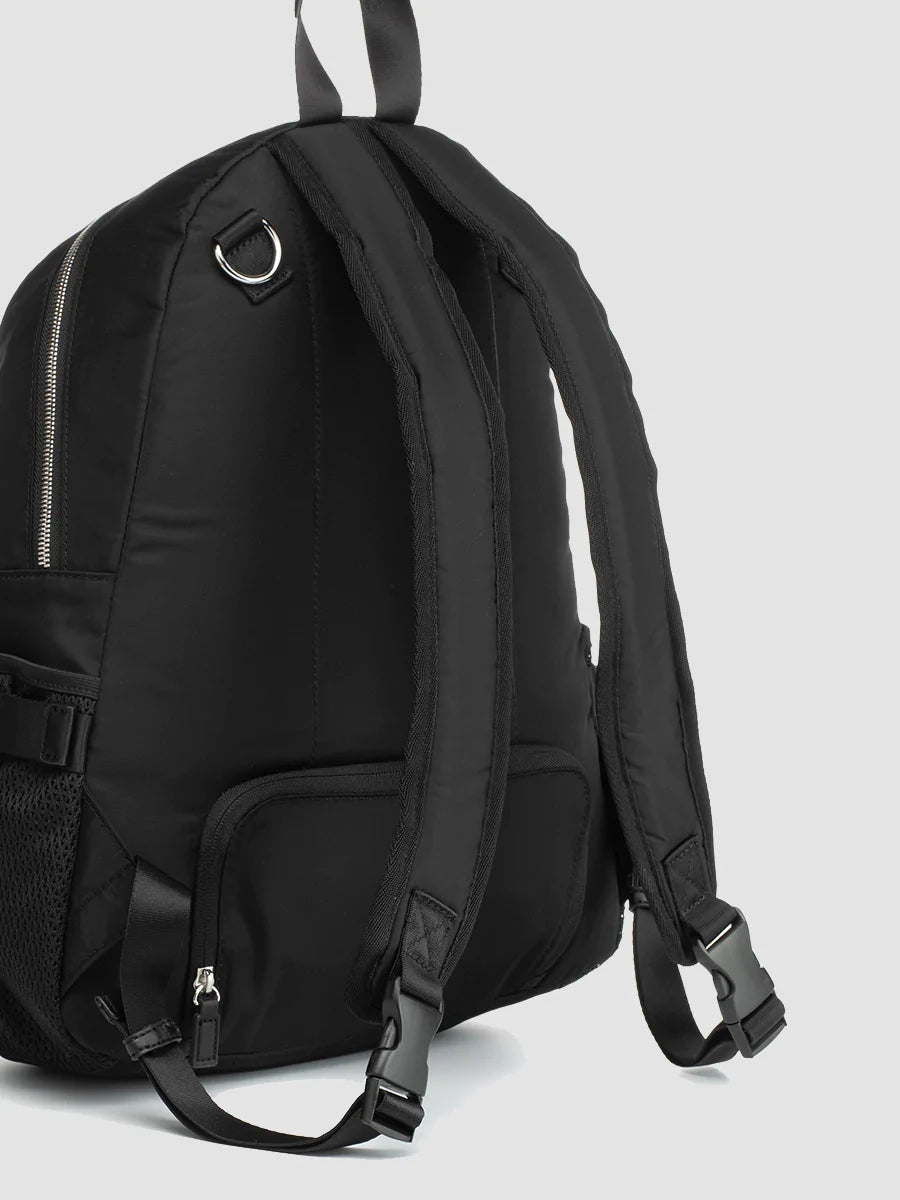 COMFORT IS KEY
Babies need a lot of stuff, and when you're the one having to carry it around all day you need to be sure you'll be comfortable. Our padded back straps are designed to be comfortable to wear for all body types and the padded back panel give you some extra relief. Both made from premium nylon which has moisture wicking and breathable properties, to help avoid the dreaded sweaty back.
Our Hero also has built-in buggy attachment, just use the clips on the back straps to loop and secure around your buggy bar.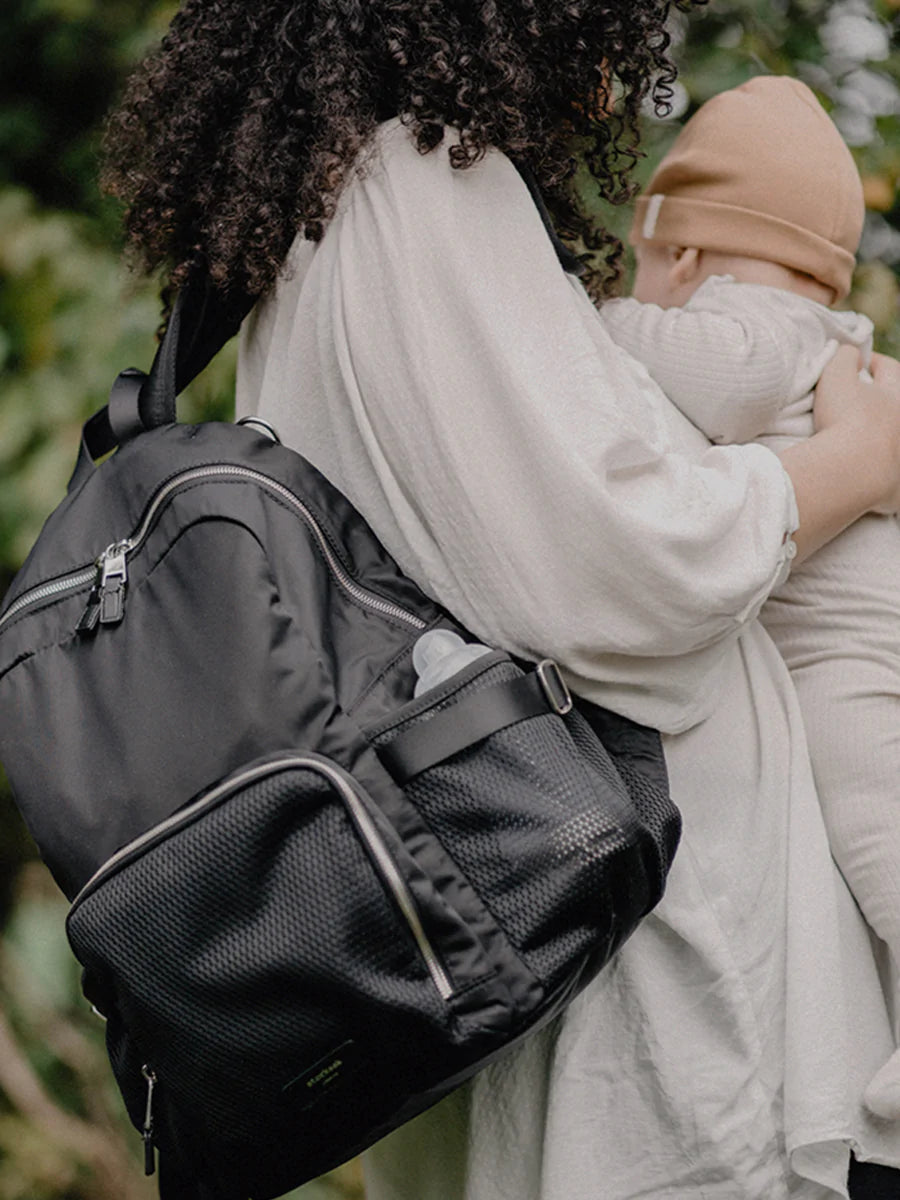 RECYCLED  MATERIALS
With excessive plastic waste damaging our planet, we are looking at ways to reduce our environmental impact. Creating functional bags from waste is just one step on this journey. 
This bag is made from Regen, a recycled nylon. The origin of the plastics is varied but are often made from old fishing nets that could otherwise end up discarded in our oceans. These waste materials are repurposed to be made into something not only beautiful, but sustainable in its durability.
FREQUENTLY BOUGHT TOGETHER