ALL READY TO GO
Our changing bags come already equipped with unrivalled accessories including: a generously sized changing mat with pockets to keep nappies and wipes close to hand and an insulated bottle holder/ snack bag made in the same tough and hardwearing material as your bag; perfect for bottle feeding and beyond and an additional organiser pouch.
The Eco Backpack also comes with stroller attachments built-in to the back straps. So you can securely attached the bag to your pram.
RECYCLED  MATERIALS
With excessive plastic waste damaging our planet, we are looking at ways to reduce our environmental impact. Creating functional bags from waste is our first step on this journey. 
Our ECO Travel range is made from RPET, recycled polyester. A process which turns plastic bottles into usable fabric, reducing the amount of waste in landfill and decreasing water and energy consumption. This special ECO edition uses the same patented, innovative design as the Travel main range but has been reinvented with our planet in mind.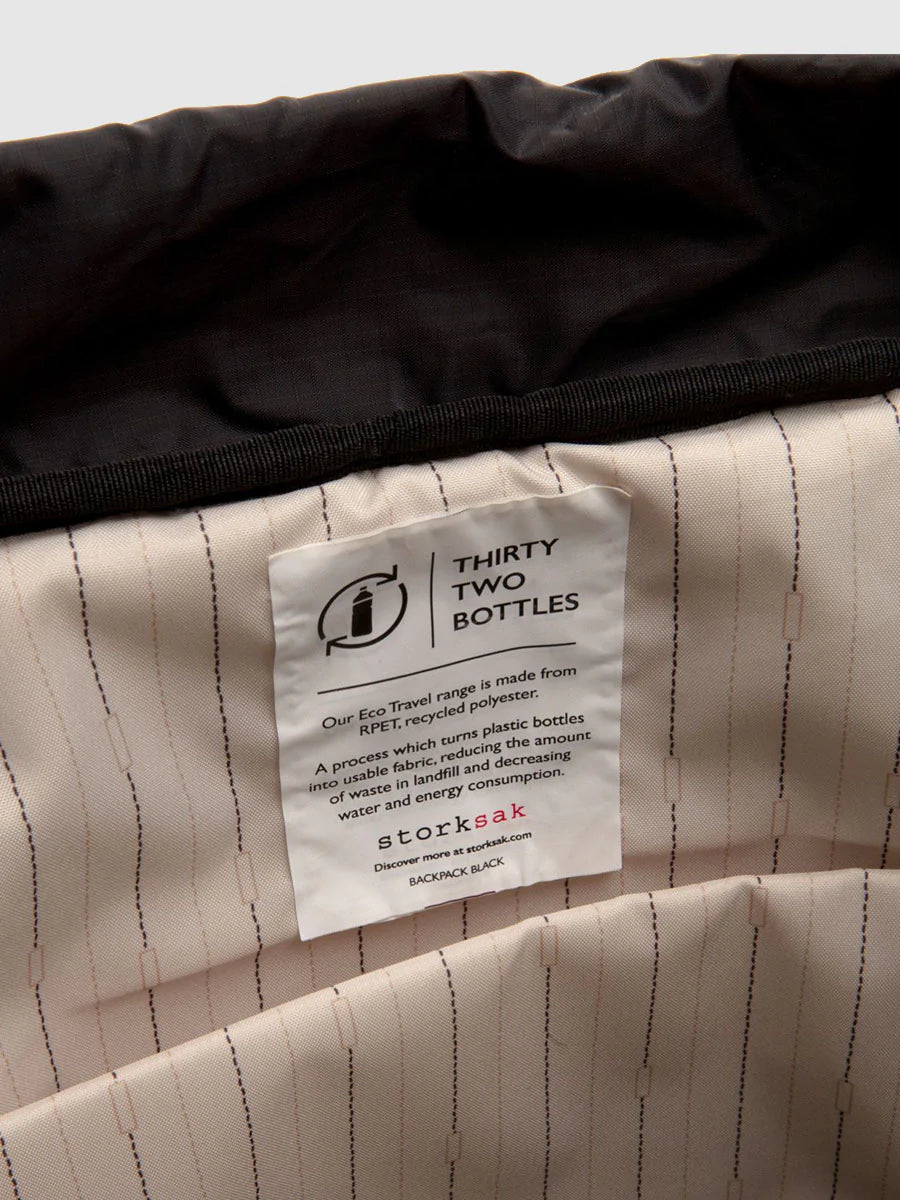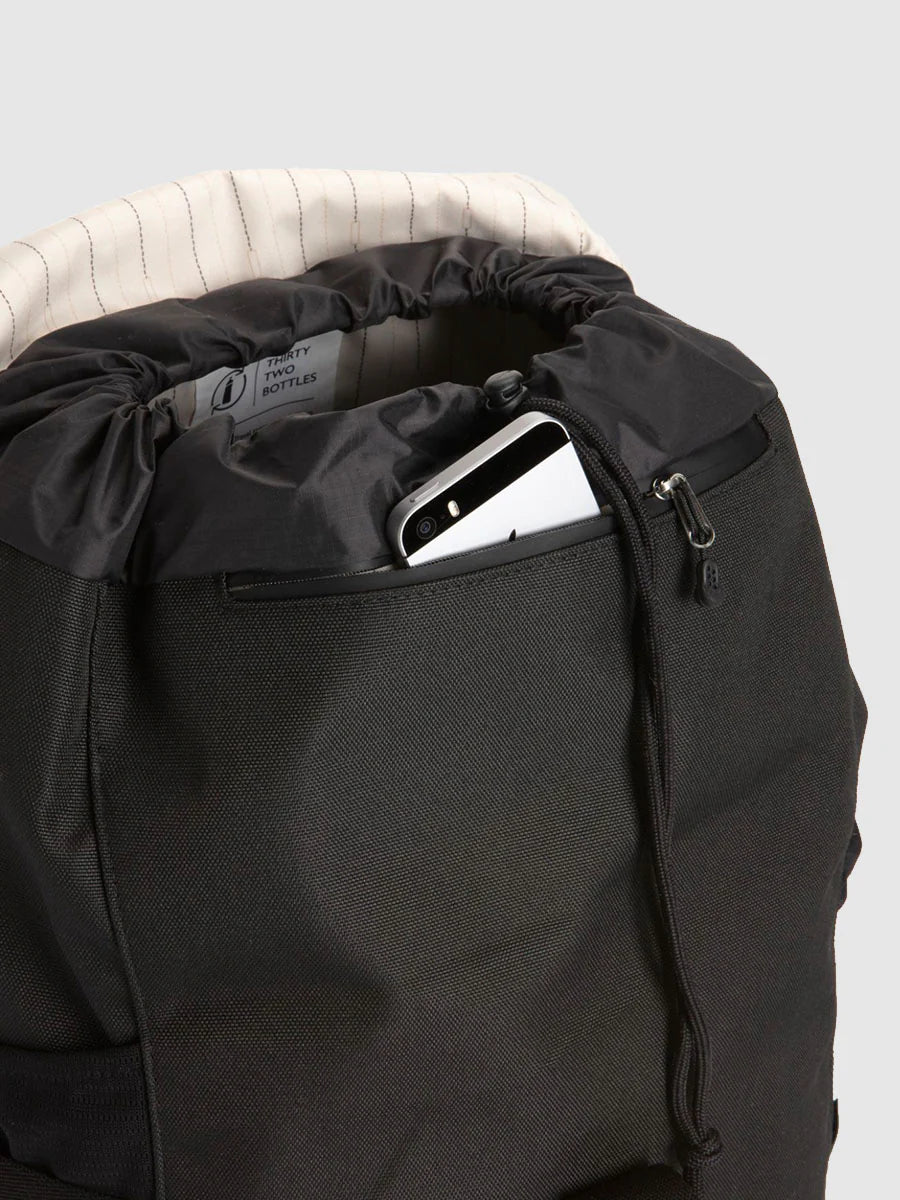 SMART STORAGE
Seven internal and external pockets, positioned just where you need them. Including two adjustable side bottle pockets, perfect for storing bottles or snacks, and an easy access front zipped pocket for your valuables.
Our expert changing bag knowledge allows you to rest assured you are perfectly prepared for anything your day can throw at you.
COMFORT IS KEY
Babies need a lot of stuff, and when you're the one having to carry it around all day you need to be sure you'll be comfortable. Our padded backstraps are designed to be comfortable to wear for all body types and the padded back panel give you some extra relief.
Both made from premium materials which has moisture wicking and breathable properties, to help avoid the dreaded sweaty back.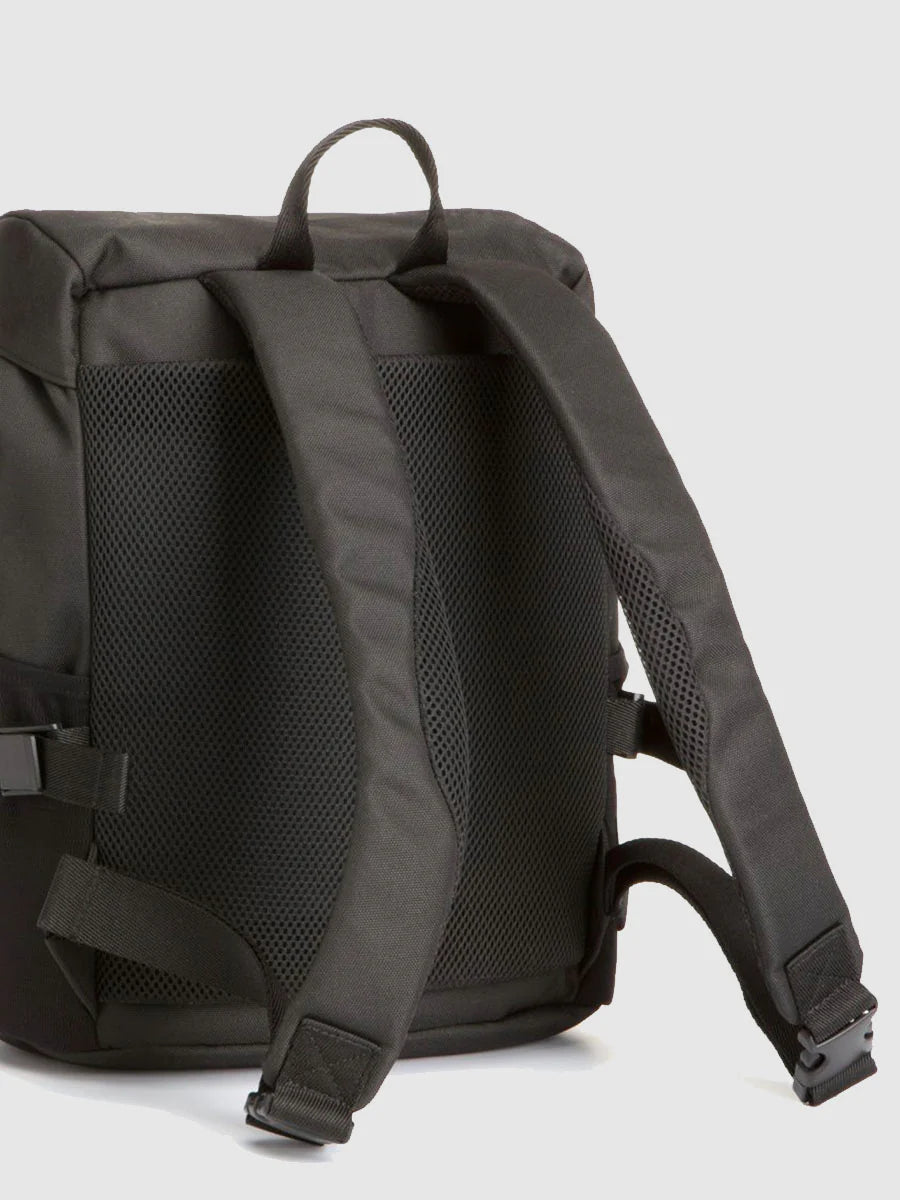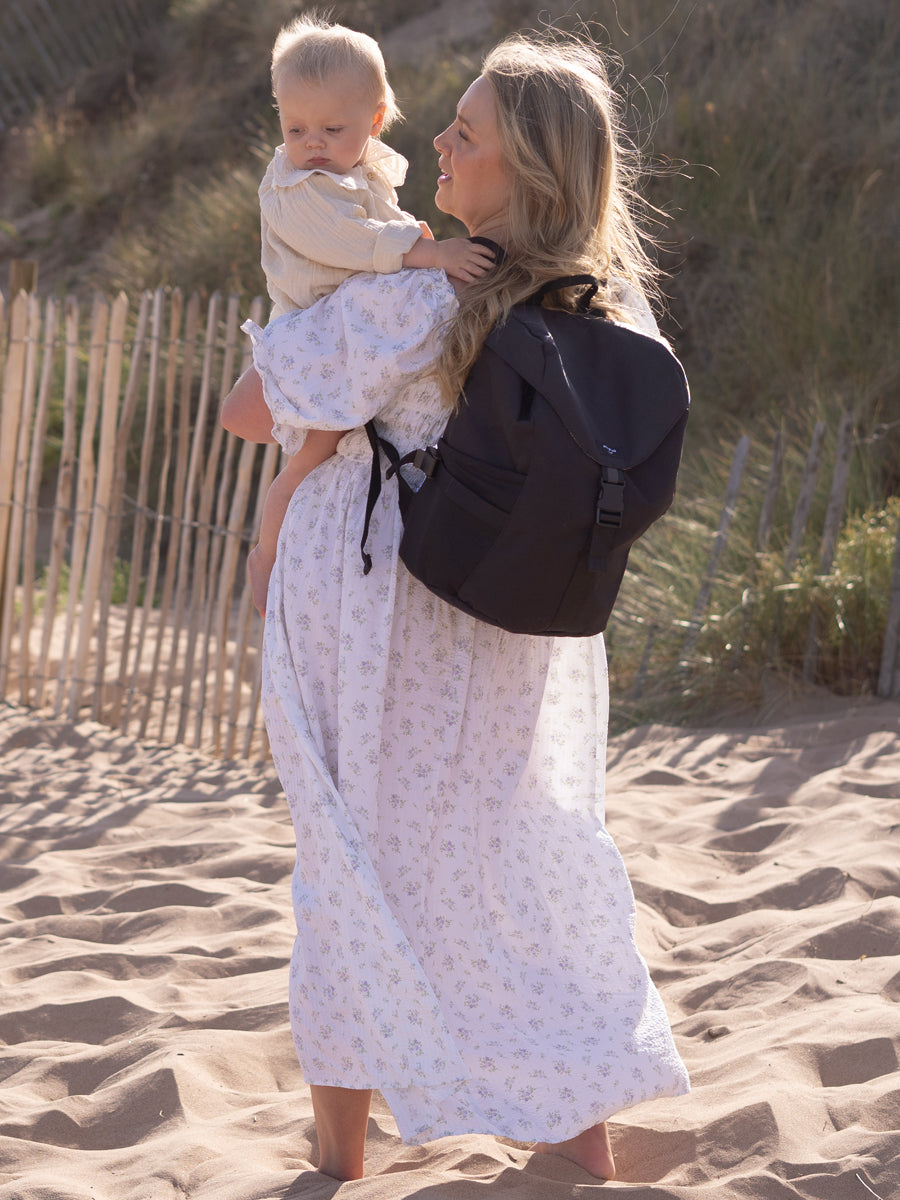 BUILT FOR ADVENTURE
As well as being designed to be comfortable to wear all day, our Eco Backpack is packed full of features to give you peace of mind everything is safely stored inside.
The outer material and lining are water resistant, protecting your precious items from the elements. There is also a subtle reflective stripe on the bag, developed to reflect any light, aiding visibility whilst in the dark.
FREQUENTLY BOUGHT TOGETHER