ALL READY TO GO
Our changing bags come already equipped with unrivalled accessories including: a generously sized changing mat with pockets to keep nappies and wipes close to hand, an insulated bottle holder/ snack bag made in the same tough and hardwearing material as your bag; perfect for bottle feeding and beyond, plus a long detachable strap with patented universal fit stroller straps, finished in the same hardware colour to match your bag.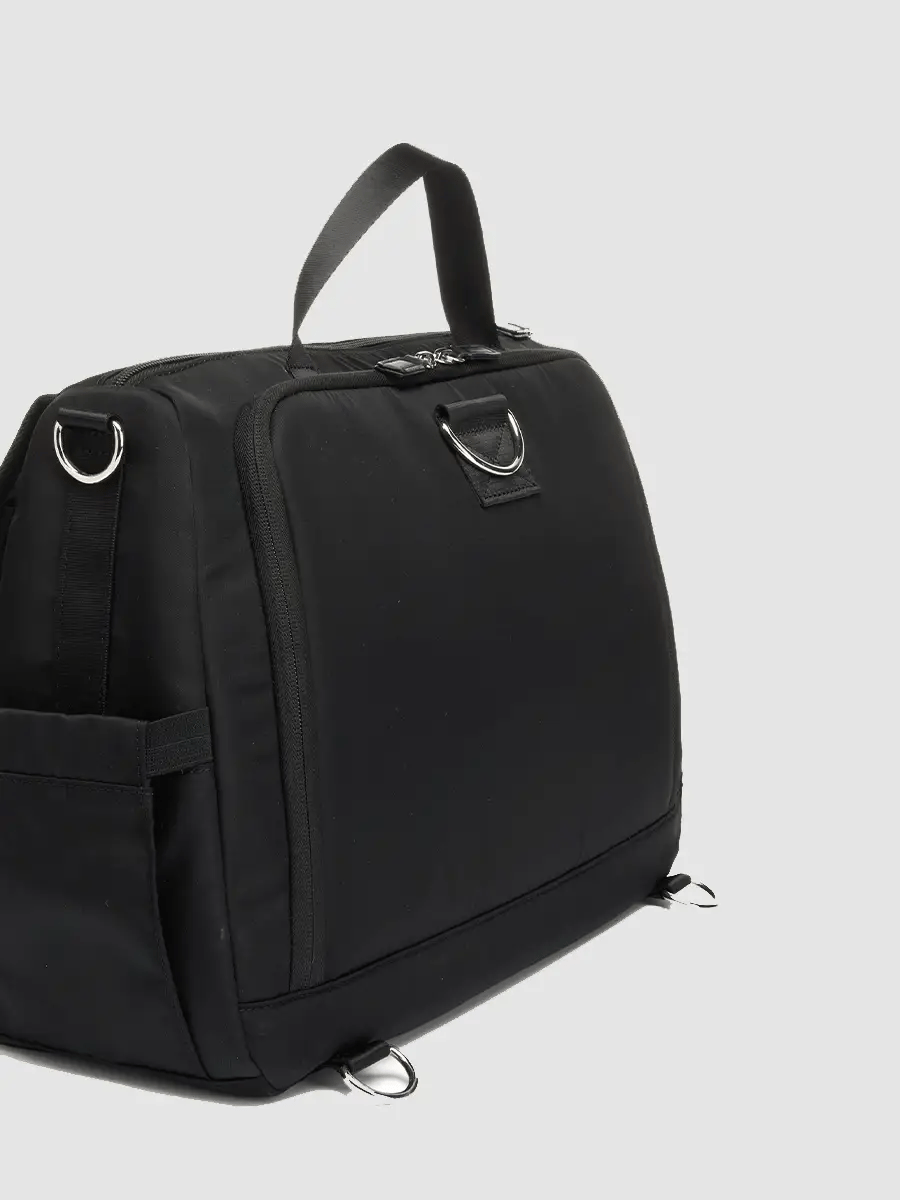 OPEN WIDE
The Blake has multiple ways to access the main compartment. Not only the top zip opening which allows quick access with your wearing as a shoulder bag. The back panel has an extra wide opening too. With V gussets to keep everything securely inside the bag, this large access point makes finding something inside your bag so much easier. With external pockets positioned around the bag just where you need them, this style is the ultimate choice to keep you organised.
You can also wear the Blake as a backpack or attach to your buggy with our patented built-in stroller straps on the detachable long strap.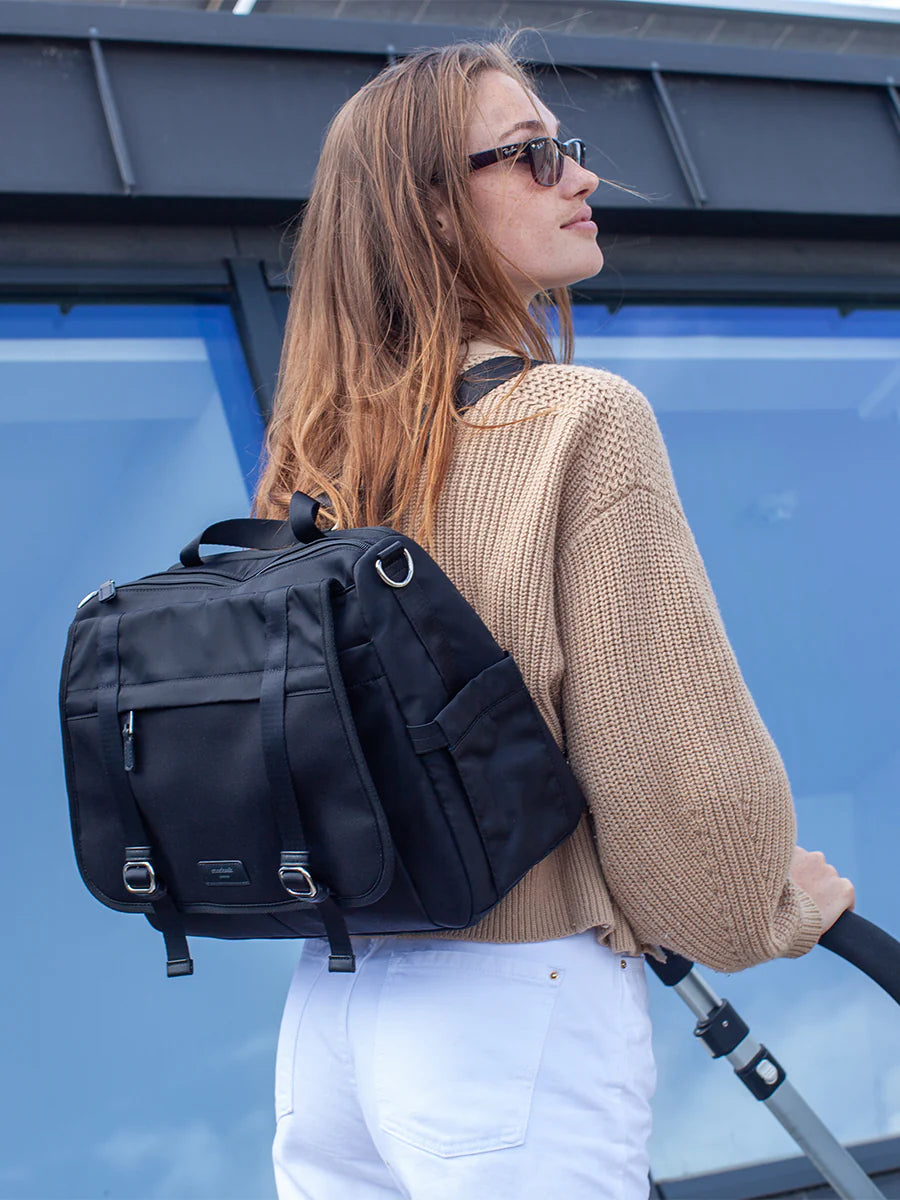 RECYCLED  MATERIALS
With excessive plastic waste damaging our planet, we are looking at ways to reduce our environmental impact. Creating functional bags from waste is just one step on this journey. 
This bag is made from Regen, a recycled nylon. The origin of the plastics is varied but are often made from old fishing nets that could otherwise end up discarded in our oceans. These waste materials are repurposed to be made into something not only beautiful, but sustainable in its durability.
FREQUENTLY BOUGHT TOGETHER