STACK PACK AND GO 3 PIECE SMART ORGANISING SYSTEM
It makes sense to always be prepared for the challenge of travelling with children. More toys, more clothes and a lot less packing space mean organisation is key. Our patented hanging organiser system and sturdy packing block are designed to make travelling with a family that little bit easier. No more unpacking for short trips. Simply pack, remove from your luggage and hang up! 
PACKING MADE EASY
Our patented hanging organiser, is designed to fit perfectly inside our Cabin Carry-On, allowing you to quickly organise your essentials at either end of your journey, allowing you more time with your family. The adjustable shelf system means you can section your packing easily and keep all baby's items in place.
Each bag also comes with a packing block that perfectly fits into one of the shelves, these amazing space savers are perfect for little socks or other items that have a tendency to get lost.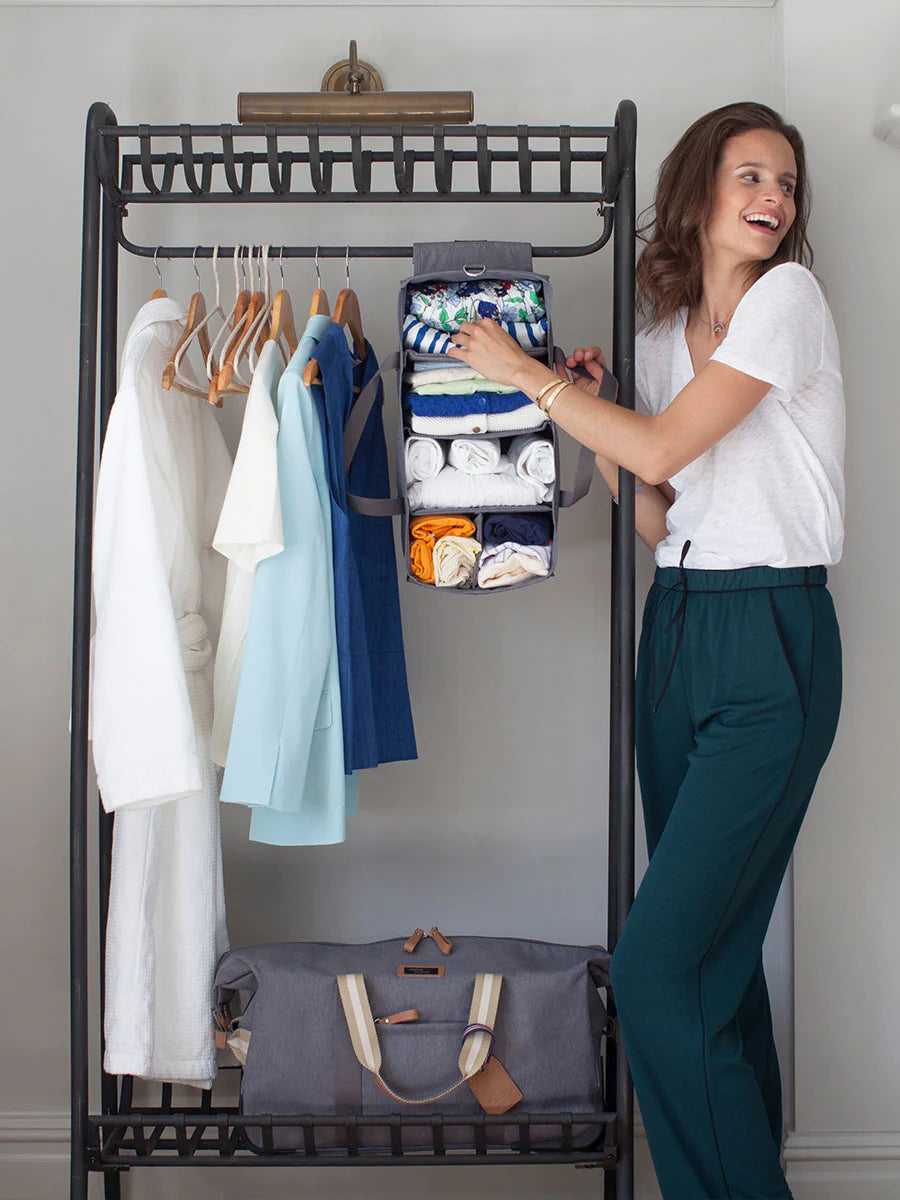 FOR THE HOSPITAL AND BEYOND
No need to carry multiple heavy bags into the hospital with you. With our Cabin Carry-On you can just wheel your all you essentials in with you. You can also slip one of the changing bags from our Storksak Travel range onto the adjustable telescopic handle, helping to take the strain off tired backs and shoulders. 
Post hospital this bag is the perfect solution for short trips away as a family and overnight stays with the grandparents.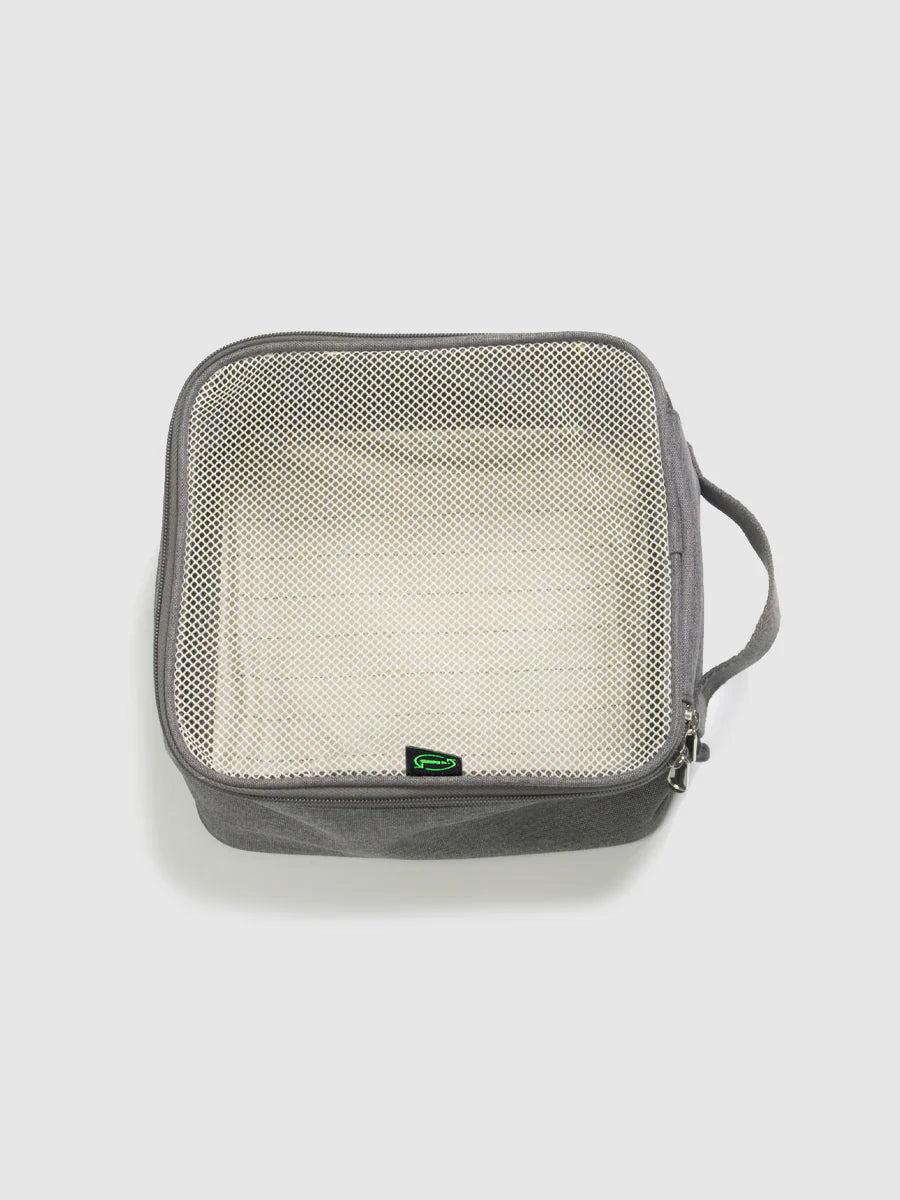 RECYCLED  MATERIALS
With excessive plastic waste damaging our planet, we are looking at ways to reduce our environmental impact. Creating functional bags from waste is our first step on this journey. 
Our ECO Travel range is made from RPET, recycled polyester. A process which turns plastic bottles into usable fabric, reducing the amount of waste in landfill and decreasing water and energy consumption. This special ECO edition uses the same patented, innovative design, reinvented with our planet in mind.
FREQUENTLY BOUGHT TOGETHER